Charles & Tatum
A world-famous social media star - and the guy who feeds him.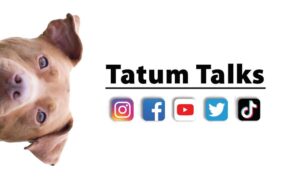 Charles and Tatum have been hammin it up since they met in April of 2016, it wasn't until 2019 when Tatum was thrust into the world of social media fame and became known, according to Mic.com, as "one of the most famous dogs in the world", and has acquired over 3.5 Million followers on TikTok, 488k on Instagram, and 75k on Facebook. 
Tatum is a rescue from the harsh streets of Georgia, saved by the Pixel Fund on the very day he was supposed to be euthanized. Tatum's channels are filled with short-form videos created by Charles and Nicole (Tatum's "Mum") to bring smiles to anyone who needs them, which happens to be millions of people across the globe. Don't be worried about Tatum's work-life balance, even though he seems busy he spends his days in his own bedroom, sleeping on his own bed, playing with toys and eating treats from his own PO Box. Charles and Nicole are proud that Tatum has become an ambassador for what can happen when you rescue and are happy to take a back seat to the goodest boy.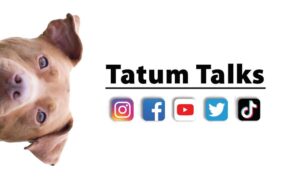 Find Tatum: